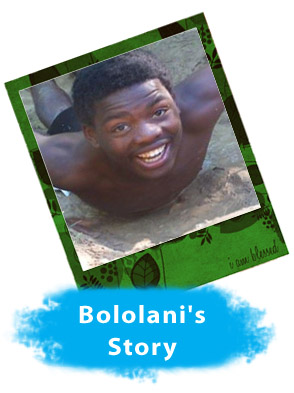 When we first met Bololani he was unable to speak of his experience of being an orphan, as he actually lived on the streets and committed crime to…
The GoGo Trust was founded in 2003 by Sharron Frood, a paediatric nursing sister from the UK and Mr A.W Nikelo, a member of the Kwzakhele Health and Welfare Forum in Port Elizabeth, South Africa.
THE GOGO TRUST WAS FORMED WITH TWO MAIN OBJECTIVES IN MIND:
To provide care and support to widows who are living in Kwazakhele and surrounding Township Communities who have responsibility for providing care and support to their own grandchildren who are AIDS orphans.
To care for and support through sponsorship ("Julian's Children" GoGo Trusts' Orphan Care Programme) vulnerable children and children who are living as  AIDS orphans  in Aunt Headed Households  or Granny Headed Households in Kwazakhele and surrounding township communities in Port Elizabeth, South Africa. The objective of Julian's Children is to improve the welfare of these vulnerable children and to provide opportunity for continued education and training which would otherwise be unattainable.