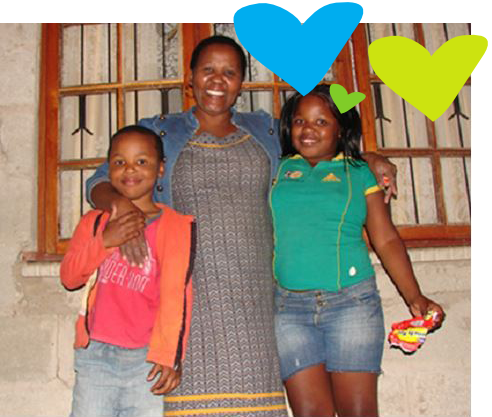 Lulama Beyi and her two grandchildren are supported through Julian's Children Support Programme. This means that the family is visited every month by a Julian's Children support worker, in this instance Mtutuzeli Beyi.
He spends time with the family and delivers R420 (approx. £ 35) worth of basic food stuffs for the family each month.
The feedback from the families is that the delivery of these food stuffs enables the children to remain in school and means that they are not hungry. The welfare of the children has improved since they have been supported through "Julian's Children."
They were orphaned 20 months ago and have a committed loving grandmother who they live with. She supports the family through sewing clothes which she sells in order to make money. The children miss their mum, but they have found strength through their church and have remained in school. They both love learning, cooking, helping their grandmother in the home and playing with their friends outside.
Ayabonga and Mangaliso also have their school fees paid and transportation to and from school through "Julian's Children".