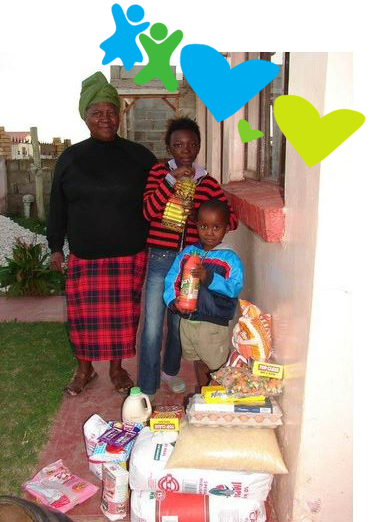 Mama Esther is supporting her two grandchildren. She is grateful for the groceries she receives every month. She says they help a lot as she supports herself and two grandchildren on her pension which is approx.
£85 per month and through selling clothes which she and some friends make.
Mama Esther is a wise woman who is always busy helping people in her community. She is active in her church and also runs a soup cell which she has for over 8 years. She is strong and helpful with a warm and loving heart.
She is committed to doing the best to help her grandchildren get a good education.