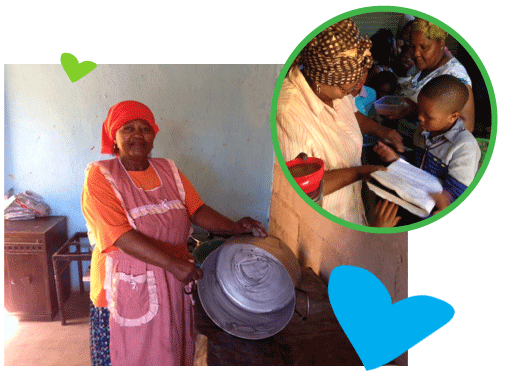 This soup cell started in 2012 in Mbilini Street Kwazakhele. Our community is very poor and people are suffering because of unemployment, HIV/AIDS and TB. We meet in the garage next to my home. We pray we encourage one anther we give advice to people who are sick or who need help with their grant applications.
After we have served a nutritious soup for the people in the community we set up our sewing machines and we make garments of clothing to sell in the community so we can support our families. It is good for us to be together to sew and pray and help the community. We pray and give hope to people who are desperate.
People in the community join us when we are praising God and singing. We are busy mamas who are kind prayerful and helping people. We want our lives to give hope to our families as we honor God and his word.
Ref: gogo713