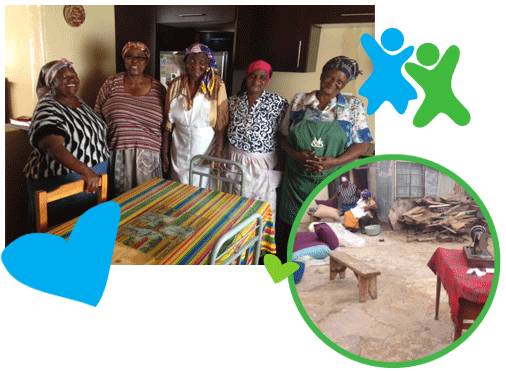 We are very busy mamas who love to sew pray and help the community. We have faith in God and find our strength in him. We meet to encourage one another and we sew outside and we pray and sing and we serve soup to members of the community and encourage them through scripture and also prayer. People in our communities are suffering because of HIV AIDS. We have a lot of pain and sorrow because of this. But we are strong together when we pray and we can help others too.
We are glad to make money for ourselves by sewing and also we are glad to serve soup and to pray for people in the community. We want our live to give hope to those who are sick and discouraged.
We are glad for the word of God for hope and soup to help us to help people who have nothing. We can say there are people in our communities who have nothing.
Ref: gogo813